Our U8 Girls and Boys Pella starts on Saturday 20th October in the Lakeside Sports and Fitness Centre.
Please consult team sheet and schedule to determine what time your daughter or son will be playing each week as times will change each week.
Each team has been assigned a coach to help to develop players confidence, skills and encourage Team spirit each week.
Time: Pella Games will start at 9am and finish by 11am. Each Game will last 30 mins so please arrive 10 mins before your match.
Price: €12 for the 6 weeks payable on Saturday 20th October.
Player drop off and collection:
Games must start and finish on time to facilitate the four games in the allotted two hours.
Players please arrive 10 minutes before throw in time.
After the match players will be ready to be collected 40 minutes later.
Changes to viewing area:
Please note due to changes in the layout of the Lakeside Gym upstairs the viewing of matches will be restricted as there is a very limited viewing area and NO Children are now allowed upstairs. You can still view the matches in the hall. We thank you for your cooperation with this matter.
If your daughter or son cannot attend, please text Colm on 0879913684 so that we can arrange a substitute if necessary.
Please bring water and Gum shield
Pella Teams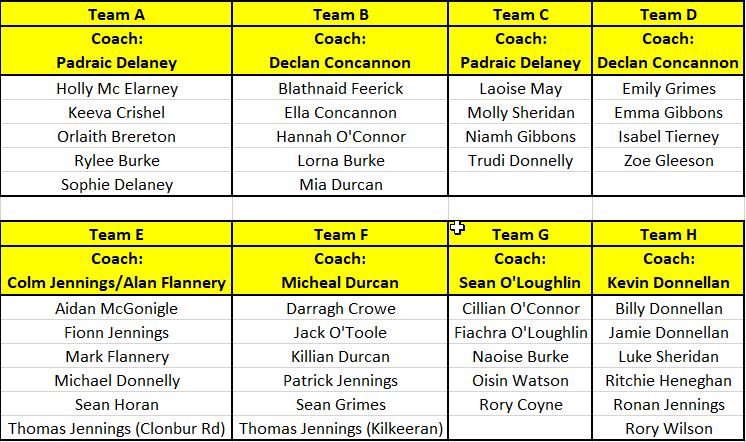 Match Times