By Annette Conway, PRO Robe Rockets
Congratulations to our U6 Robe Rockets 2017 who played their first match in club colours today against Castlebar Mitchels. We are very proud of the great skills on show today and hope all players and Parents enjoyed the matches and had lots of fun. Today marks the beginning of what will hopefully be a rewarding and exciting journey in the club colours for all our young players.
Just a few thank you's on behalf of Robe Rockets… A massive thank you to the Castlebar Mitchels who travelled to the Lough for Debut day, our U6 Rockets Coaches, all who organised and helped us today on the pitch, in the shop and with traffic. A special thanks to Danny McHugh of Supermacs Ballinrobe for his generosity on the day with Pizza's and vouchers. We really appreciated everyone's help and support.
A few photos of future stars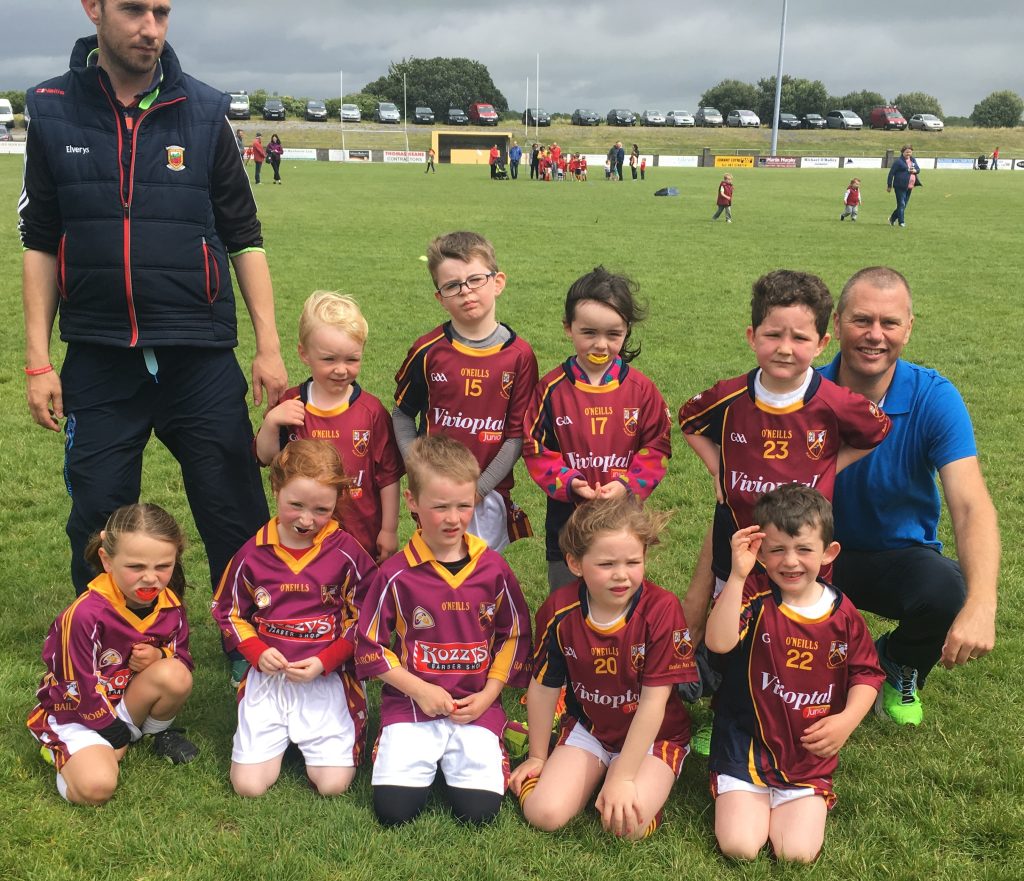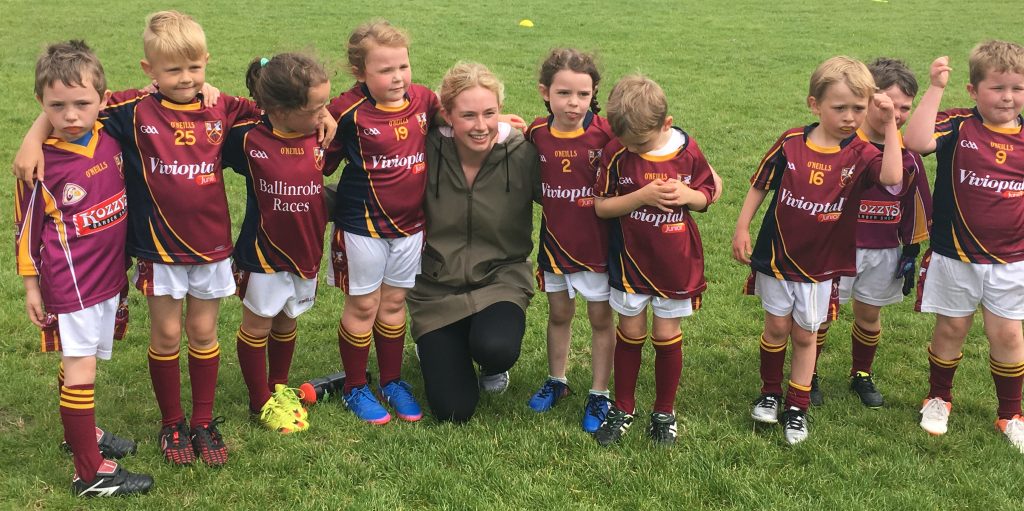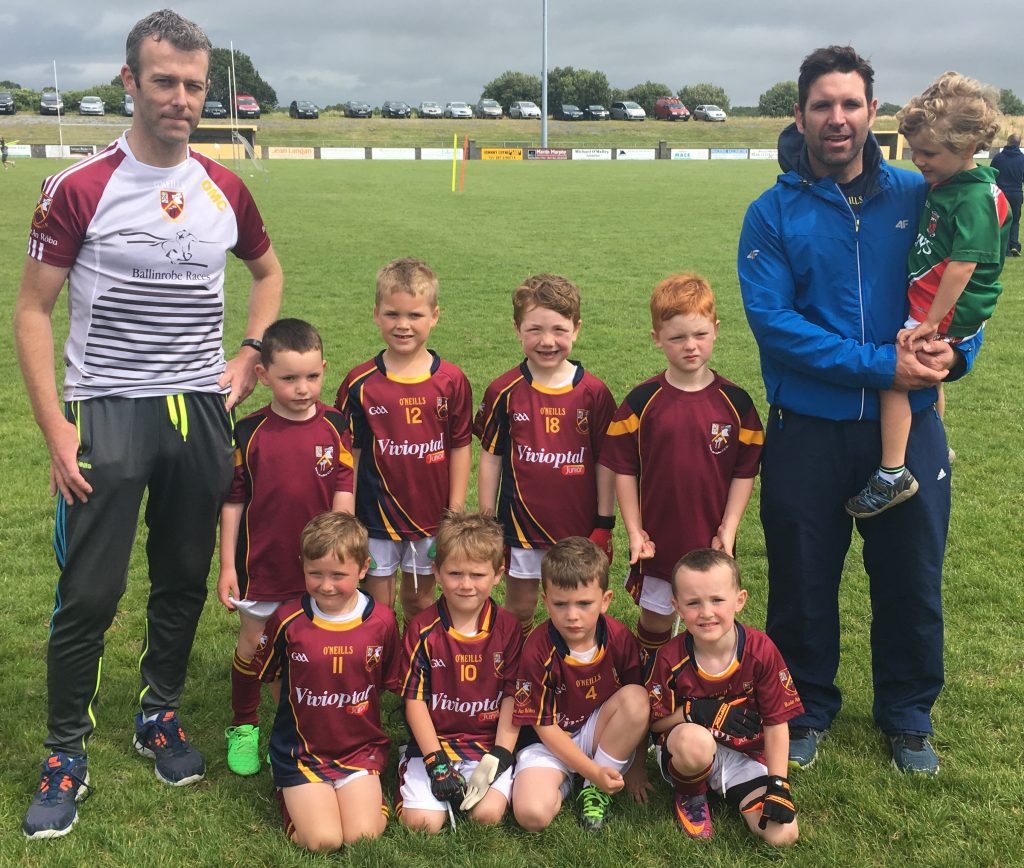 U6 Robe Rockets 2017

For more photos and videos check out https://www.facebook.com/BallinrobeGAAFanPage/