By Ann Cannon, PRO Ballinrobe, LGFA
Another great evenings football last Wed 15th June from our very talented U12 ladies who played Kilmoremoy (Kilmoremoy is the old name for an area that incorporates Ballina and Ardnaree, on either side of the River Moy).
We had a great turnout with 26 players togging out. It was the first time playing for Ballinrobe for four players who had previously been involved with the Gaelic4Girls program. As with all our players they did the club proud.
Thanks to Kilmoremoy who travelled a long way and played a great game.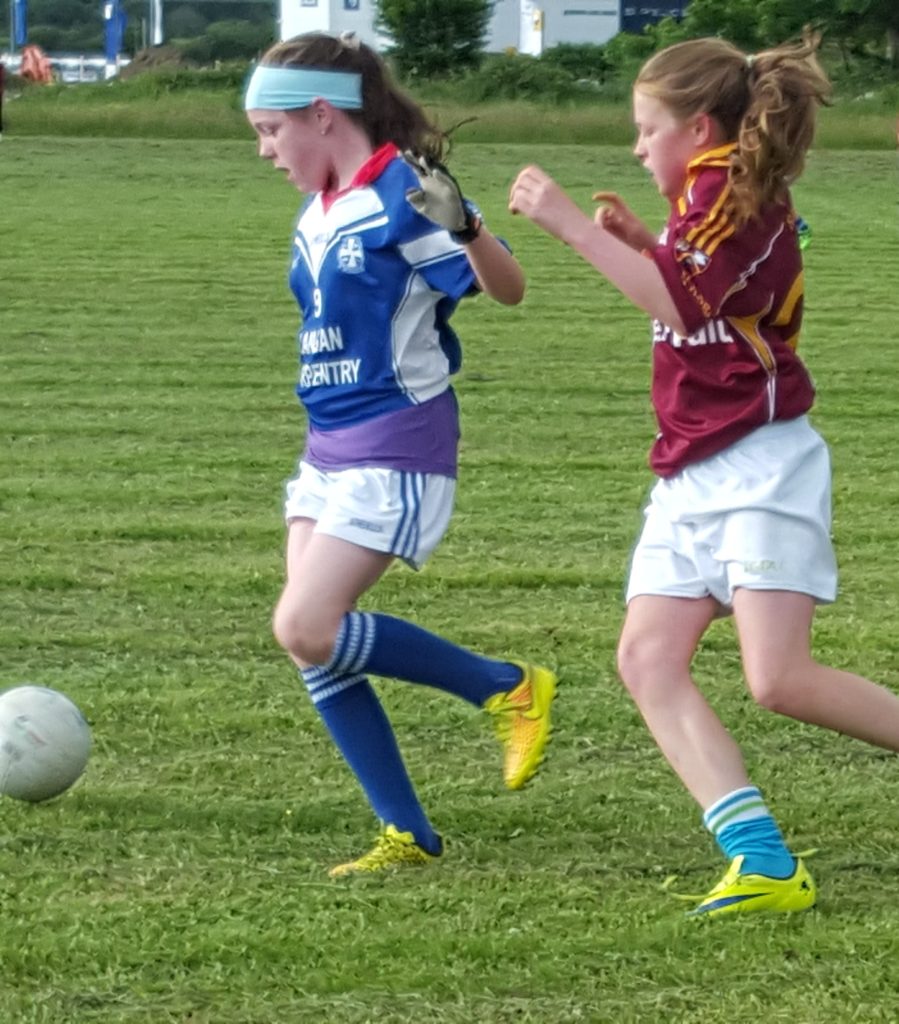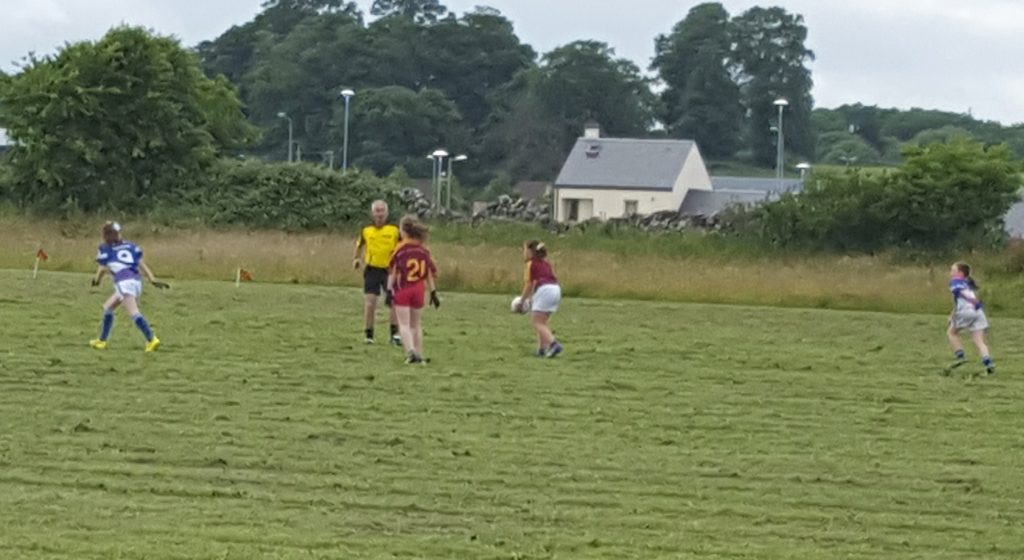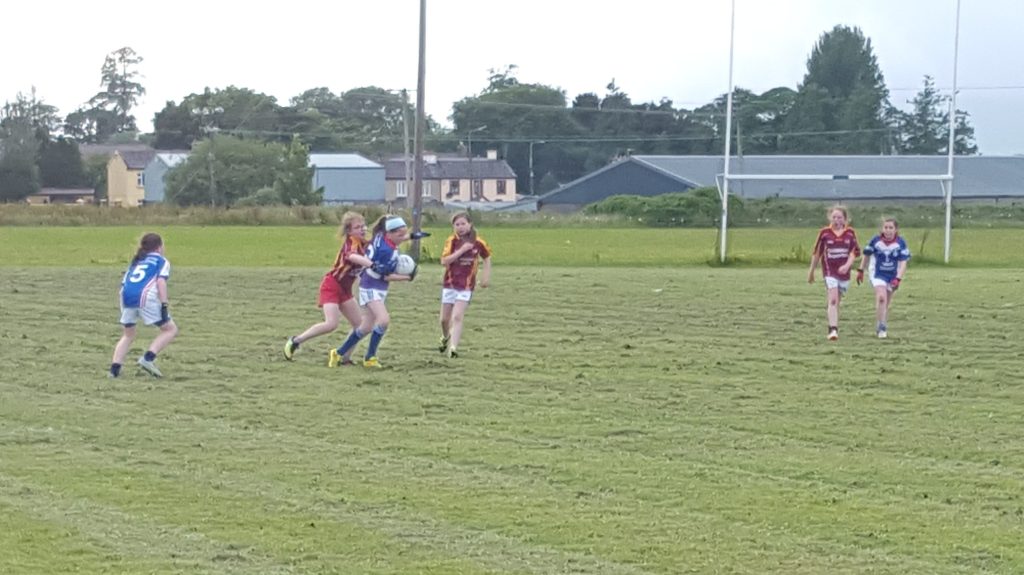 Our next U12 match is tomorrow Thurs 23th June 6:30pm Vs Knockmore in the COMMUNITY SCHOOL pitch, meet at the pitch at 6:10pm.  Please support the girls.
A reminder to wear gum shields, but no jewellery, earrings or hair slides.  Also bring some form of a top for when not playing in the game as it gets quite windy up at the school pitch.
Ladies U12 training is moving to Mondays and Fridays from 6:30 to 7:30 pm in the Community School pitch.
Ladies U10 training is on Wednesdays and Friday's from 6:30 to 7:30 pm at Flanagan Park.
Any player not wearing a gum shield will not be allowed to play in the practice matches at the end of training sessions.
For safety reasons all players must be walked into the pitch and collected from there also.