We extend our sympathy to the Malone family, and the extended family circle, on the sudden death of Madeline Malone, The Neale Road, Ballinrobe.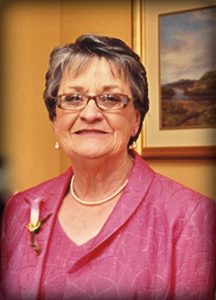 Madeline was a lifelong supporter of the GAA, and is predeceased by her husband, a stalwart of our club for many years. You can read the club tribute to Pat Malone HERE
Like Pat, Madeline had a particular love of the game of hurling, and the Malone family were central figures in the promotion of the sport in Ballinrobe in the 1970s and 1980s. The family also contributed handsomely to our football teams over many years, and members of the third generation of the family now play for Ballinrobe. Madeline was a loyal supporter of Ballinrobe teams in both codes.
A devoted wife, mother and grandmother, she will be sadly missed by all who knew and loved her.
May she rest in peace.
Funeral details are available HERE