By Annette Conway, PRO Robe Rockets
Thank you to our Robe Rockets, Parents and Coaches who braved the weather for the St Patrick's day parade. An enjoyable and dry afternoon allowed us to follow our Rocket around town accompanied by a drum and a chorus of whistles. If we could have bottled the noise from the whistles the rocket would have taken off!!!
We even made the RTE Six One News as part of the Ballinrobe Parade coverage. A big well done to the organisers of the Ballinrobe parade.
Here are a few memories from the day.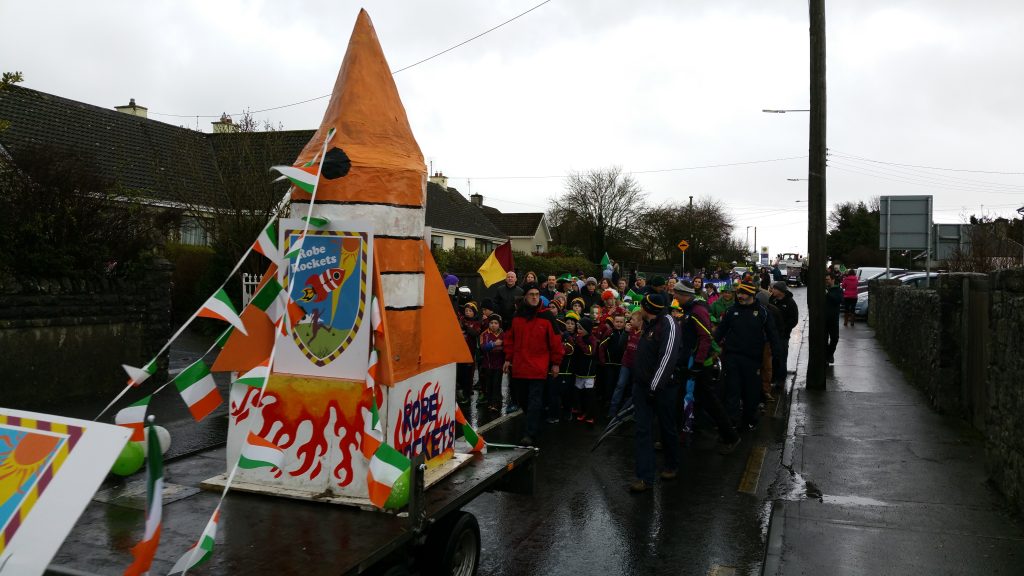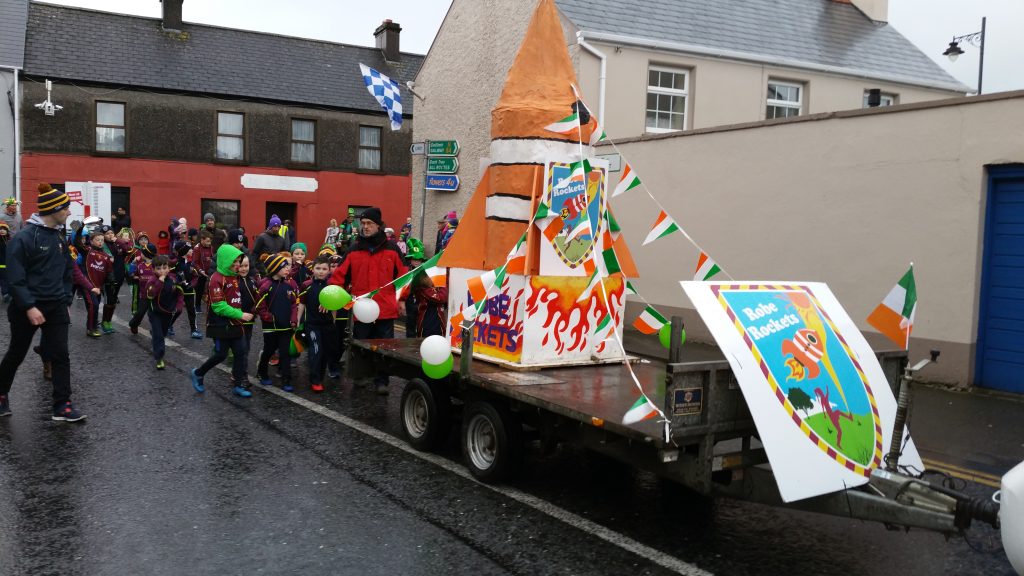 We have many more photos from the parade. If you wish you can email us ballinroberoberockets@gmail.com and we will send you on the link.
Some Videos below also:
Finally the famous news coverage 🙂 Copyright of RTE NEWS.