By Annette Conway, PRO Robe Rockets
Its been a busy few months for our youngest members of the Club with 150 boys and girls under the age of 10 training each week. Both our U10 Boys and U8's Girls and Boys have played a number of Go Game matches and this week we played the Neale at U8 and U10's. A sincere thanks on behalf of all the Coaches and Robe Rocket Committee to all within the Club who help out with referring at these matches as it allows our Coaches to mentor the children.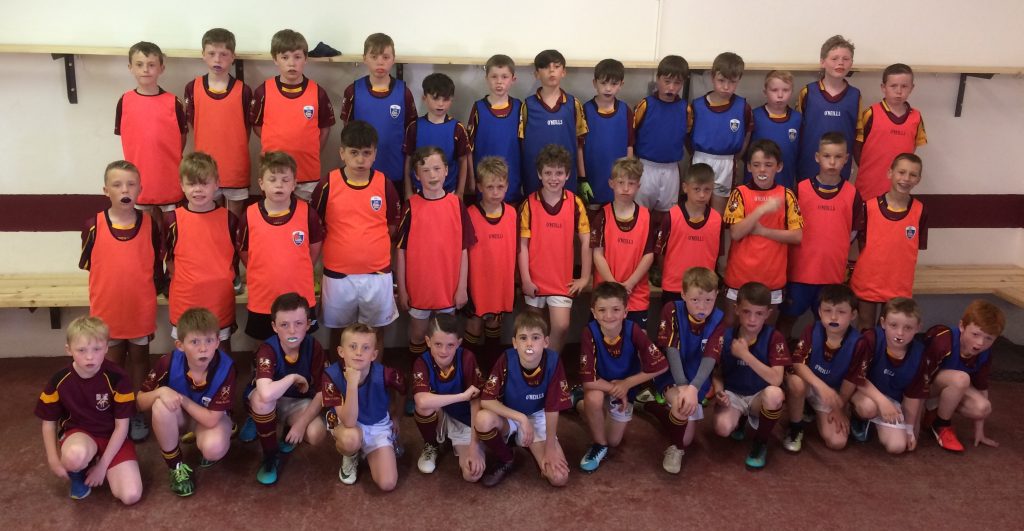 A picture from our U10 Boys match against the Neale
Last weekend at Robe Rockets our U10's had ice lollies to cool down on Friday evening and our U6's got biscuits while they took shelter in the stand to dry off on Saturday morning however our U8's had a surprise visit at the end of training … Mayo Players Diarmuid O'Connor and Stephen Coen popped in to say hello and spread a bit of sunshine and inspiration on an otherwise very wet Saturday morning in the Lough.
A very special thanks to Diarmuid and Stephen for taking the time to answer our Rockets questions, sign jerseys and pose for pictures #localheroesmayogaa. Thanks to Joseph Burke and all at J.J. Burke Car Sales for the surprise.
Training continues for our U6's on Saturday mornings, twice a week for our U8's on Wednesday evening and Saturday morning and U10's on Tuesday and Friday evening. The future is bright.