By Annette Conway, PRO Robe Rockets
This weekend marked the start of our 2016 training for our Robe Rockets. With over 90 players in our U6, U8 and U10 teams gracing the hall of the Lakeside it was a fantastic turnout. A special welcome to our new Robe Rockets and their families who embark on their GAA career today, hopefully it's a long and fruitful one.
A big thank you to our Coaches who volunteer their time weekly and to all Parents who helped out at training today. We extend a warm invitation to any parent who wishes to help out to stay and join in at any of our training sessions. All help is much appreciated.
We will be indoors in the Lakeside for the next few weeks until the weather improves before taking to Flanagan Park for the rest of the year. Please remember that children need to be dropped off  to and from the Lakeside by an adult for training. See you all next week!!!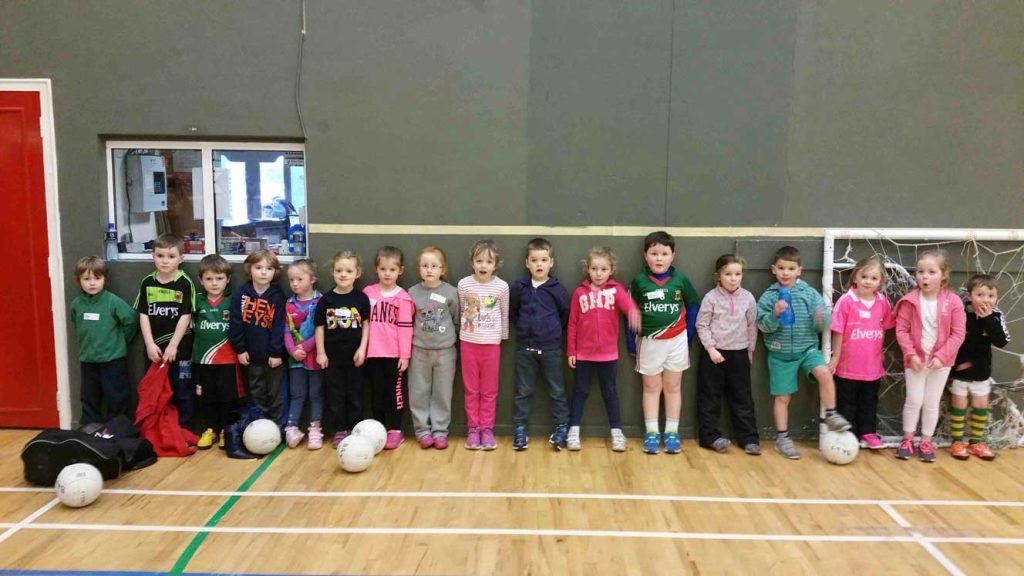 Our U6 Robe Rockets 2016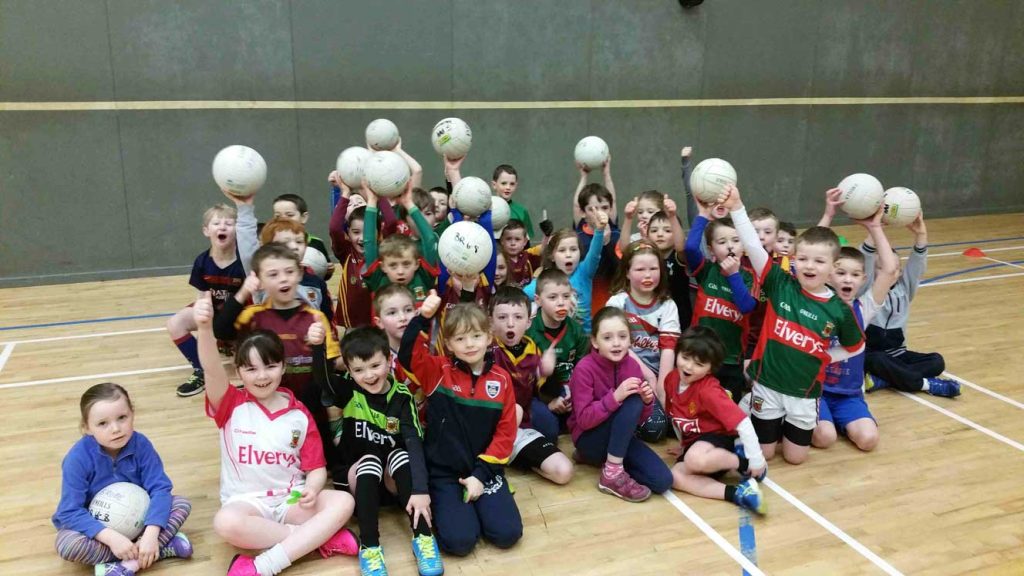 U8 Robe Rockets 2016