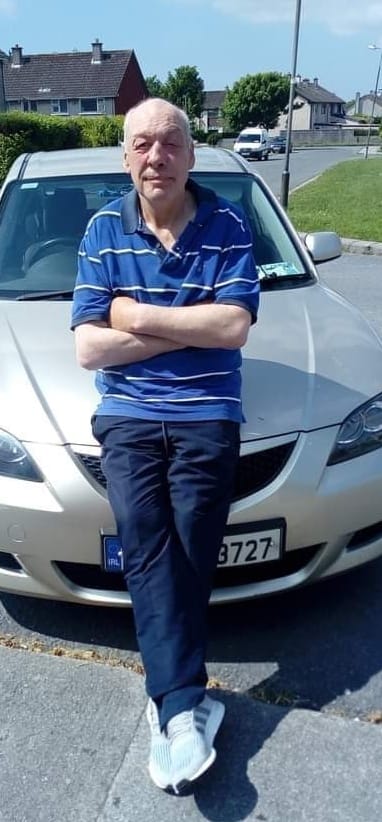 Ballinrobe GAA Club is saddened to learn of the death of Paddy Ward, a native of New Street, Ballinrobe, who played with distinction for the club at all underage levels in the 1970s and 1980s.
Paddy, known far and wide in Mayo's football community as 'Skins', was a driving force on the club teams that won the South Mayo and Mayo U14 A Championships in 1981, and the U16 teams that won the South Mayo A titles in 1982 and 1983. In 1983, Ballinrobe won the Mayo Championship. He was selected to play on the Mayo U16 team in the Ted Webb Cup tournament.
Earlier, he had been a star player on Ballinrobe CBS primary school teams.
Paddy's adult life was spent in Galway. He later acquired the nickname 'Big Boots' – indeed we recall him having such big feet as a young player that sourcing boots to fit him became a major challenge.
His death has evoked much sadness locally and also revived memories of his many great performances – as a 16 year-old, he earned his place on a strong Ballinrobe U21 team. Paddy also played handball and hurling.
Paddy's remains will repose in Conneely's Funeral Home, Flood Street, Galway, from 5-7pm on Tuesday. Funeral Mass will take place in Westside Church, Galway, on Wednesday. We extend deepest sympathies to his father, Denis; sisters, Mary, Kathleen and Phyllis; brothers, Bernard, Michael and Denis; extended family and friends.
Below are some cuttings from Paddy's playing days (thanks to Liam Horan and James Bradley for sourcing these).