By Ann Cannon, PRO, Ladies Football
Our Finals evening of the U12/U13 Pella took place on Wednesday last and I think it's fair to say that we've seen a great improvement in the ladies skills and confidence.  They've worked very well together in their individual teams.
Congratulations to Team D on winning the League.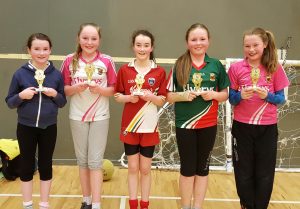 Also to the other teams who took part in the League.  Well done to you all.  The level of play was at it's finest on our final night.
Runners Up Team B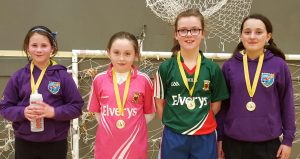 Teams A and C , E and F
Thank you to the parents etc, for bringing the ladies to the league each night. It was great to see so many of you waiting on and cheering on the ladies at the Finals.
A few shots from our Finals games.