By Ann Cannon, PRO, Ballinrobe LGFA
We would like to thank most sincerely all of the parents of our G4G young ladies who baked up a storm for us over the weekend for our very successful Cake Sale.  We were blown away by all the talented bakers out there. You all deserve praise for all of the lovely baked goodies that we had available for the cake sale that took place after both masses on Sunday last, June 26th, 2016.
Thank you to the ladies committee members who baked, collected baked donations and assisted at the Cake Sale.  And, we can't forget the young ladies who came along to help on the morning also.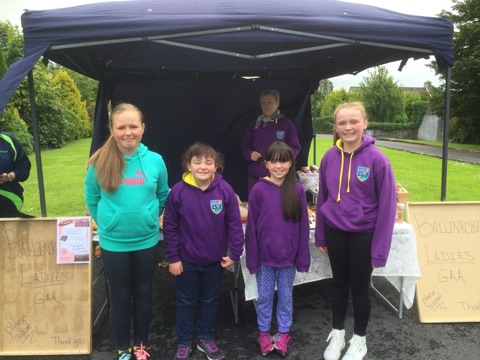 Above, our young helpers
Below, just a sample of the amazing goodies we had on the day.